Join us and the Columbia Club of NY for a virtual Veteran's Day Event. 
Once you RSVP, you will be sent the Zoom Link.
New York has many connections to the American Revolution and the first major battle after the signing of the Declaration of Independence was the Battle of Long Island (also known as the Battle of Brooklyn) for control of the Port of New York. The battle led to fighting up Manhattan and into Westchester, with New York and the surrounding area being key focal points during the war.


Speaker:  Military historian Lt. Col. John Rockland "Rocky" Rhodes will guide us through the Battle of Long Island and the subsequent movement of the war through Manhattan and Westchester. Colonel Rhodes is the battalion commander of U.S. Army New York City Recruiting Battalion, based at Fort Hamilton. A veteran of Iraq and Afghanistan, Colonel Rhodes has commanded 2nd Battalion, First Infantry Regiment, was chief of staff for Enterprise Information Technology at U.S. Cyber Command and was part of the first Stryker rotational force in Korea. Colonel Rhodes has been an assistant professor at the United States Military Academy where he taught military history. Colonel Rhodes is a graduate of the U.S. Military Academy, where he was a Knox Trophy recipient, and he holds a master's degree and PhD in History from the University of North Carolina - Chapel Hill.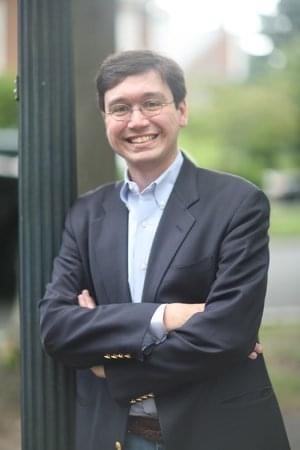 Moderator:  An award winning journalist and author, John R.D. Celock, JRN '04, is the special projects editor for City & State New York. Covering politics and government from town hall to the U.S. Capitol, John previously was founder and editor of The Celock Report, state politics reporter for the Huffington Post and launch editor of Westfield Patch, along with covering real estate development and politics in New York City and was a communications consultant. John is the author of The Next Generation: Young Elected Officials and their Impact on American Politics. John serves on the board of directors of the New Jersey Civic Information Consortium and the board of governors of the Columbia University Club of New York. John holds a bachelor's degree in Political Science from Niagara University and a master's degree from the Columbia University Graduate School of Journalism.