The New York Society Library's Black Literature Matters exhibition showcases the Library's remarkable collection of African American, Caribbean, and African writers, including books by Black writers dating from the late eighteenth century to the present day.
In this event, Professor Farah Jasmine Griffin – the exhibition's guest curator and author of the new Read Until You Understand: The Profound Wisdom of Black Life and Literature  – joins New York Society Library staff for a look at the wealth of books and writings by Black authors in history and in the Library's collection, with a focus on a handful of writers who deserve to be better known.
The presentation will include live commentary and context, archival footage and dramatic readings, and a question-and-answer period.
This event will be held on the New York Society's platform, Demio.
Demio works in all browsers and doesn't require any downloading, but you must register to get your unique link.  
Demio Registration Link - Click Here Or Any Image
Farah Jasmine Griffin was the inaugural chair of the African American and African Diaspora Studies Department at Columbia University, where she is also William B. Ransford Professor of English and Comparative Literature. She is the author of numerous books and the recipient of a 2021 Guggenheim Fellowship.
Presenters will also include Carolyn Waters, who has served as Head Librarian at the New York Society Library since 2015; Harriet Shapiro, the Library's Head of Exhibitions, and Events Assistant Marialuisa Monda. Actors Shontelle Thrash and Geoffrey D. Williams provide recorded dramatic readings.
More about the Library's Black literature-related resources: https://www.nysoclib.org/events/black-literature-matters
Founded in 1754, the New York Society Library is New York City's oldest library and a thriving community of readers, writers, and families. The Library is open to all for reading, reference, exhibitions, and many events; book circulation, reading and writing spaces, and other services are available with membership. More about the Library: https://www.nysoclib.org/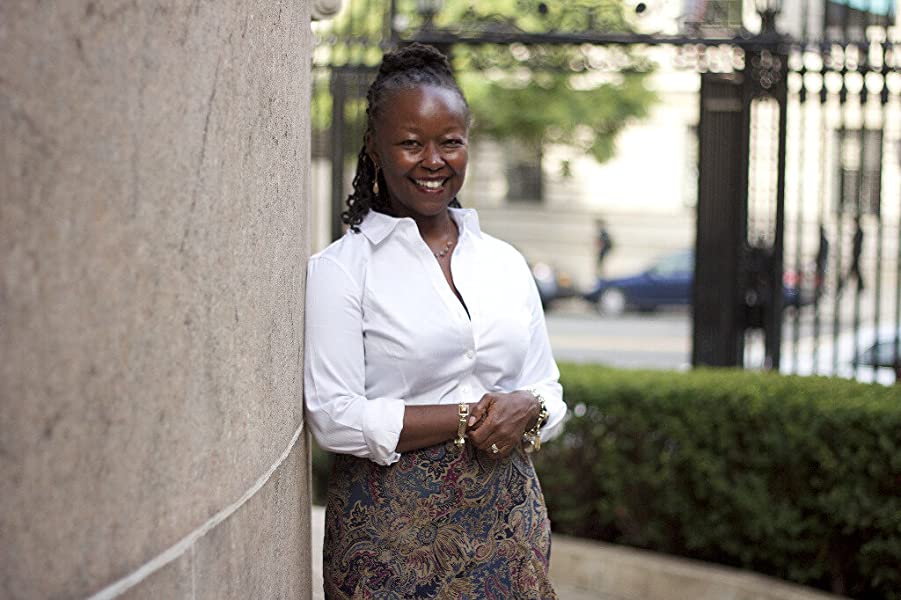 Dr. Farah Jasmine Griffin
Farah Jasmine Griffin is Chair of African-American & African Diaspora Studies; Director of the Institute for Research in African American Studies and the William B. Ransford Professor of English and Comparative Literature and African-American Studies at Columbia University. She is also Affiliate Faculty of the Center for Jazz Studies. Professor Griffin received her B.A. from Harvard, where she majored in American History and Literature and her Ph.D. in American Studies from Yale. Her major fields of interest are American and African American literature, music, and history. She has published widely on issues of race and gender, feminism, jazz and cultural politics. Griffin is the author of Who Set You Flowin?: The African American Migration Narrative  (Oxford, 1995), Beloved Sisters and Loving Friends: Letters from Rebecca Primus of Royal Oak, Maryland, and Addie Brown of Hartford Connecticut, 1854-1868 (Alfred A. Knopf, 1999), If You Can't Be Free, Be a Mystery: In Search of Billie Holiday (Free Press,  2001) and co-author, with Salim Washington, of Clawing At the Limits of Cool: Miles Davis, John Coltrane, and the Greatest Jazz  Collaboration Ever (Thomas Dunne, 2008). Her most recent book is Harlem Nocturne: Women Artists and Progressive Politics During World War II, published by Basic Books in 2013.